Date

City

Écully, France

Venue

Gymnase de l'emlyon business school

Address

Details

You'll find the gym on emlyon's campus in Écully, near Lyon. On D-Day there will be signs that will lead you to the gim.

Website

Organizers

Alban Reynaud, Laurent Reynaud, and Martin Mothe

WCA Delegates

Contact
Information

Max number of competitors : 100.
Events

Main event

Competitors

90
Registration period

Online registration opened and closed .

Registration requirements

This competition is over, click

here

to display the registration requirements it used.

Highlights

Click

here

to display the highlights of the competition.

Alexandre Carlier won with an average of 8.47 seconds in the 3x3x3 Cube event. Nicolas Gertner finished second (9.52) and Richard Delacoste finished third (10.10).
Saturday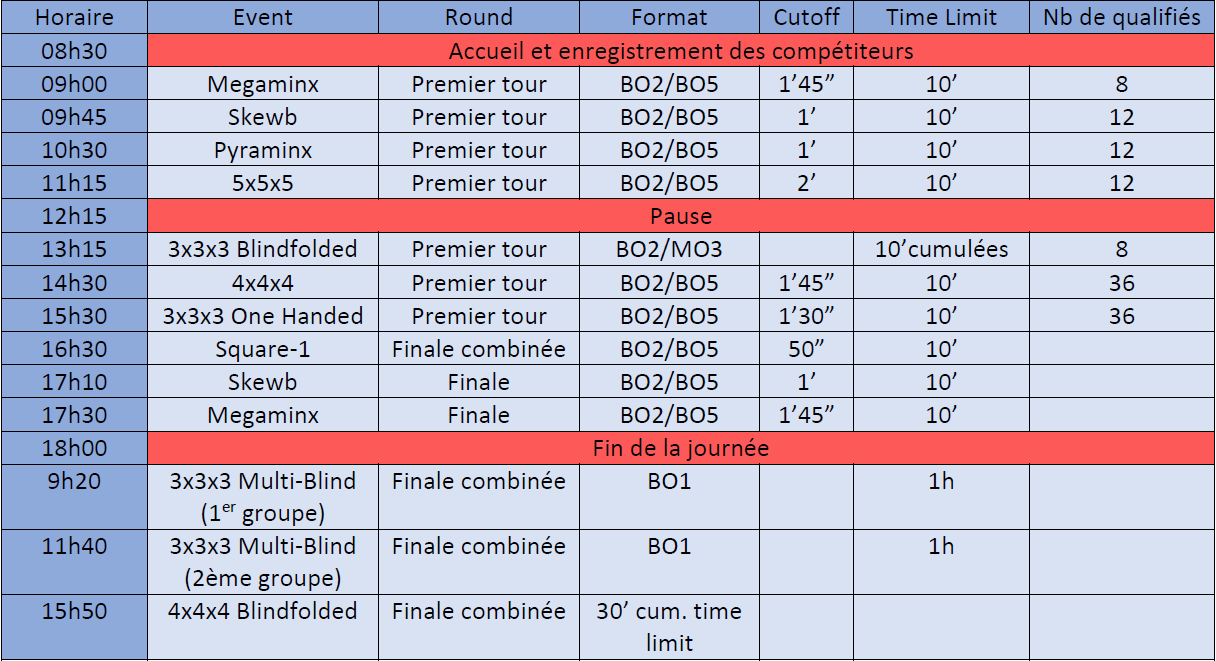 Sunday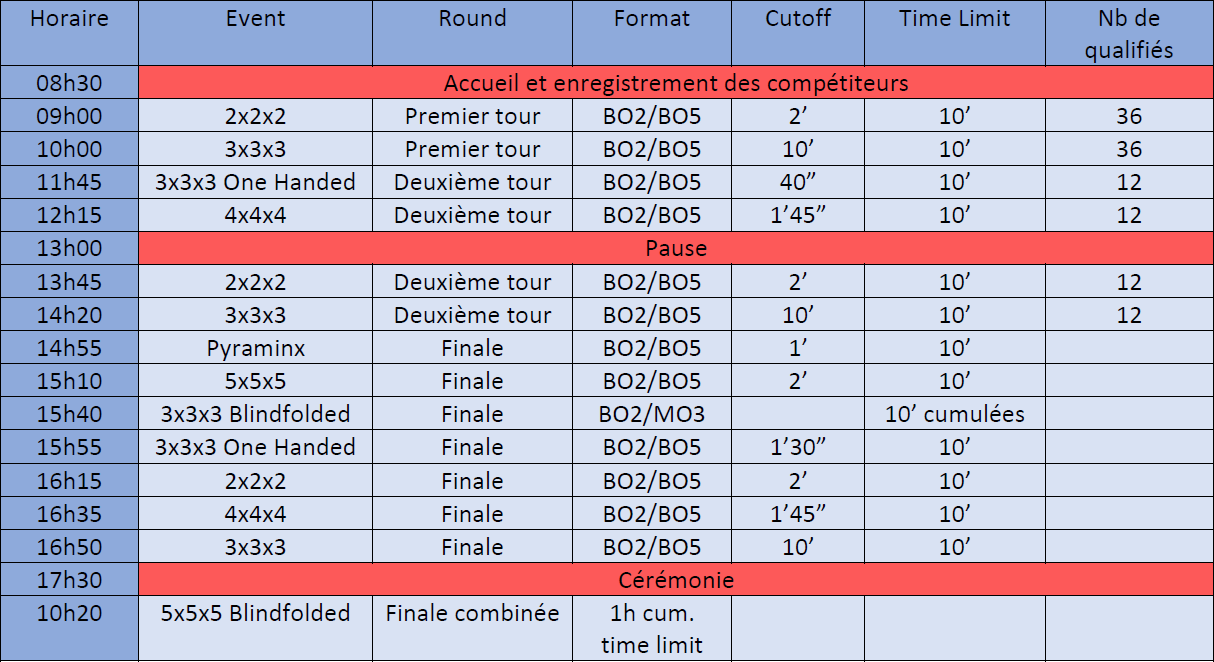 Time limit
If you reach the time limit during your solve, the judge will stop you and your result will be DNF (see Regulation A1a4).
Format
The format describes how to determine the ranking of competitors based on their results. The list of allowed formats per event is described in Regulation 9b. See Regulation 9f for a description of each format.