Date

Aug 19 - 20, 2017

City

Gijón, Spain

Venue

Address

Website

Organizer

Enol Matilla

WCA Delegate

Contact

Entry Fee

€3
Information

It will be part of "Feria de Muestras de Gijón" (http://www.feriasturias.es/feriasturias/contenidos/es/ferias/2017/FIDMA/).

The number of guests is important.
Events
Disponible para descargar en: https://rubikastur.jimdo.com/campeonatos/asturias-open-2017/horario/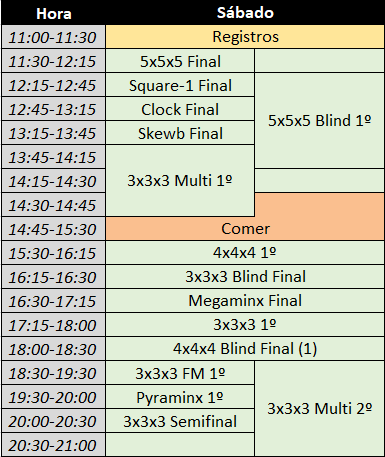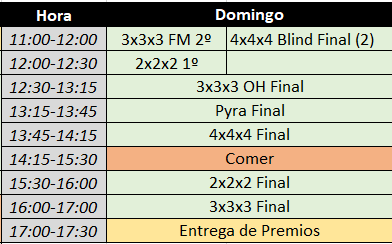 El pago del campeonato se abonará el Sábado, durante el plazo de inscripción final.
La entrada al evento se hará de forma gratuita para todos los participantes .
Se enviará un correo a los inscritos sobre cómo acceder al campeonato el primer día.
Para más información sobre la entrada y localización exacta del Open, se puede encontrar en la web oficial:
https://rubikastur.jimdo.com/campeonatos/asturias-open-2017/c%C3%B3mo-llegar